Planning any event can be nerve racking, and weddings top of the list. I am yet to get married, but my encounter with a few brides has shown me that this can be such a trying moment. From the hustle of looking for suppliers, to managing everything within a budget, all this can make you sick. No wonder people say they can only redo their weddings if they are not planning it. I am a big believer of lists.
This is a list every bride ought to have, to ease up all the stressing they get to have.
1) Bridal Veil / Hair Accessory– depending on your tastes and preferences, you may decide to have a veil or a hair accessory. Whichever you decide, ensure it matches the design of your dress and your jewelry.

2) Jewelry -Don't overdo it.Match your metals to your dress. If your gown is white, it will look prettiest with platinum or silver pieces. If your gown is ivory, gold jewelry will best enhance this creamy shade. If your gown is champagne gold jewelry will complement the warm tones in this very light beige color. For an antique-inspired look, burnished silver with rhinestones work well. For bluish gowns, try rose gold. The pink cast in the metal will coordinate with the soft pink of the dress.
Also, consider your dress's neckline
3. Bridal Emergency Kit. This is as important as the first aid kit in any car. This kit is Important just in case a button falls out or the dress of one of the braids gets ripped.
 
4. Gifts for Bridal Party as a sign of appreciation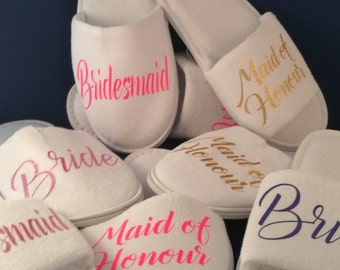 5. Love Letter for the groom. A little goes a long way. Make the special man in your life feel even more special on your wedding day
6. Gift for the groom


Photos: Courtesy